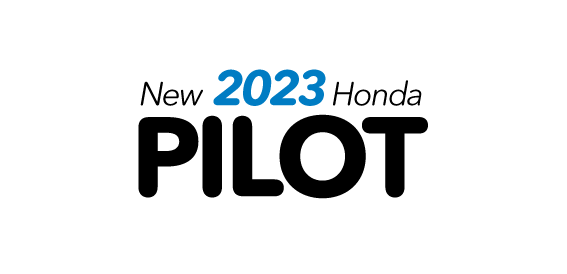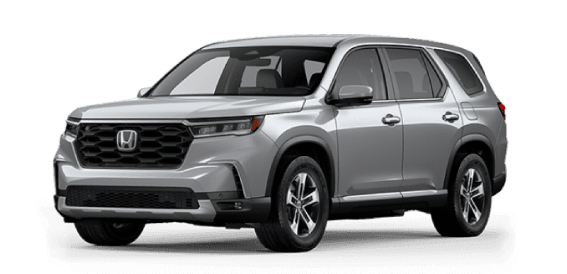 ©2023 Strong Automotive Merchandising. All Rights Reserved.
If you have difficulties shopping for a new vehicle, you're not alone. A lot of people in Greensboro, NC, experience the same challenges. The good news is when you come to a dealership you trust, you can have confidence that the sales team will lead you in the right direction. This is why so many shoppers love searching for their next vehicles at Greensboro Honda. Here, you can check out the fabulous new Honda Pilot SUV and see what makes this model such an attractive option.
The Pilot comes with an array of comforts and conveniences. It's a great everyday family car, but it also excels on longer trips and can handle rough roads and conditions. Now is a good time to shop for a Honda Pilot in Greensboro, NC. Stop by the dealership and test drive this SUV.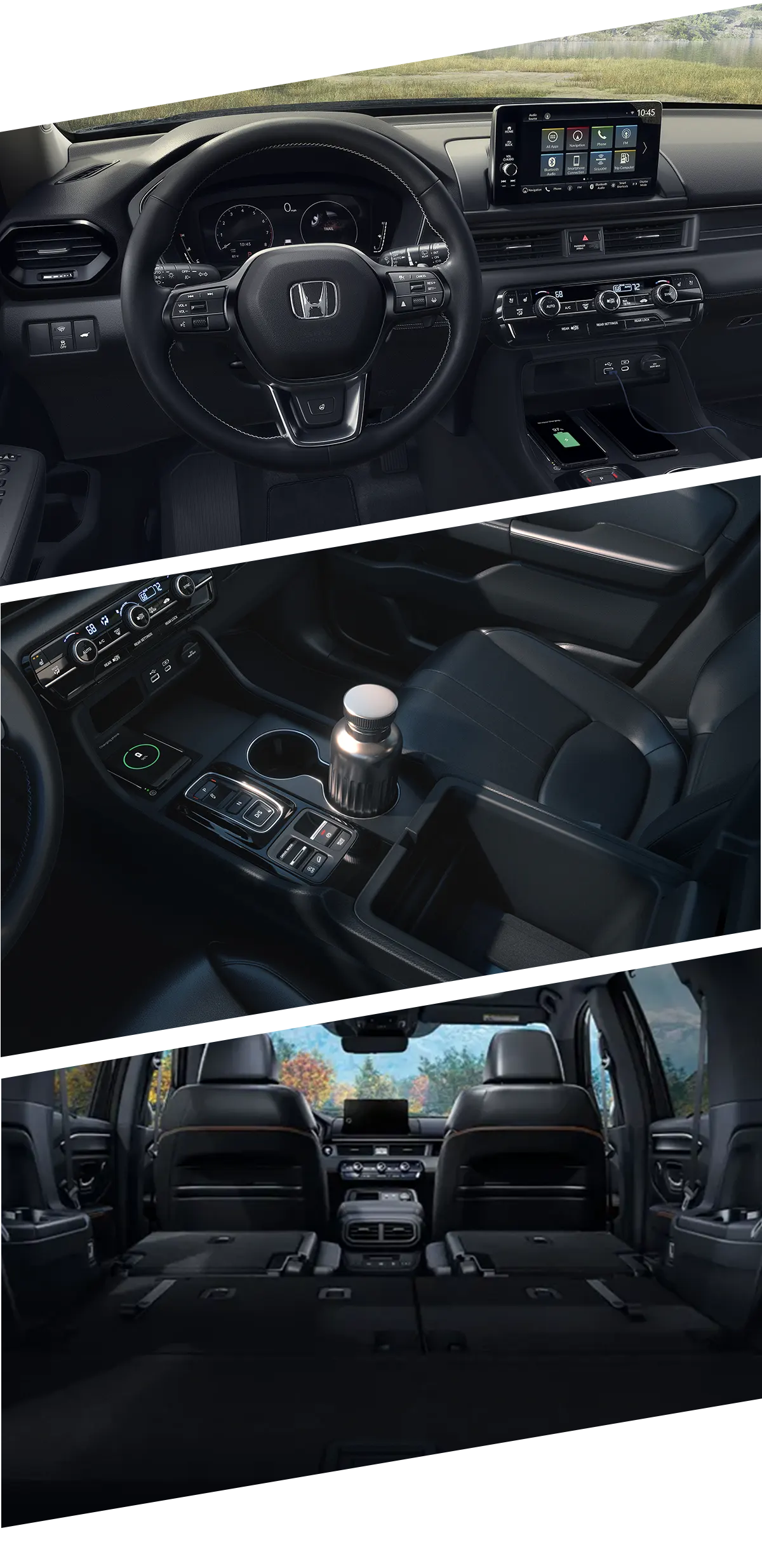 What's New in the 2023 Honda Pilot?
In most years, Honda vehicles get updates. The 2023 Honda Pilot is no exception. Some important changes came to the latest model. These updates should make your driving experience even better. Perhaps the most notable change is that the front seats have 2.4 inches of extra legroom, allowing you to stretch out a little more. The wheelbase has increased, too, as it's now 113.8 inches wide, a 2.8-inch improvement over the 2022 model. This gives you extra cargo room inside to store your belongings as you travel in and around Greensboro, NC. New in 2023 is the exciting news that some entertainment features are standard in models such as the Honda Pilot SE that were previously options or upgrades. For example, you will now have a 7-inch infotainment touchscreen. However, the Elite model has an even larger 9-inch screen. You'll also like the 10.2-inch digital gauge cluster.
Many other elements carry over from the 2022 Pilot. One of the most important aspects of this SUV is Honda Pilot safety. After all, you need to drive knowing you have protection. Driver-assist functions include automated emergency braking, adaptive cruise control, lane-keeping assist, lane-departure warning, and pedestrian detection. This is also a high-performing vehicle that may surprise you with its power. It comes with a 3.5-liter V-6 engine that makes 285 horsepower and 262 pound-feet of torque. It has both front-wheel drive and all-wheel drive available.
History of the Honda Pilot
The Honda Pilot made its debut in Greensboro, NC, and other areas in 2003 as a midsize SUV. Since then, it has had three generations of designs during its lifetime. The first generation ended in 2008, but not without a significant overhaul in 2006. Other chances came in 2004, 2005, 2007, and 2008. The second generation went from 2009 to 2015. In 2012, the Pilot got a new front fascia and alloy wheels. The Honda Pilot SE trim came out in 2015.
The current generation of Pilot SUVs was unveiled in 2016 when some enhancements came to the engine. At this time, the larger 3.5-liter V-6 was available. During the current generation, more safety features came along at this point.
Find the Honda Pilot in Greensboro, NC
Now that you can see the excellent features of the Honda Pilot, it's time to go shopping. The right Honda Pilot dealer to visit is Greensboro Honda in Greensboro, NC. Come by today and ask about a Honda Pilot deal to get into this fantastic SUV and stay within your budget.